Sarkari Work 2023
Latest Sarkari Work notifications 2023 announced in India at Central Govt and State Governments Today

Check out today's recruitment notifications and results for Sarkari work in India. Both short and detailed notifications are updated daily here with emphasis on accuracy and timely posting. The Sarkarijobs team keeps track of all the Sarkari notifications for work available in the public sector enterprises, government departments and ministries.
Sarkari Work in India with latest Recruitment notifications by Government Enterprises and Departments (All India)
You can find job and sarkari work alerts here for the state-owned enterprises, central govt departments and ministries. Aspiring candidates looking to get work at Sarkari organizations can easily apply to any vacancy as long as they fulfil all eligibility criteria. Other top organizations currently hiring for Sarkari or government work at the Government level include Railways, BHEL, DRDO, Banks, SSC, UPSC and others.
✅ Browse Sarkari Work in India at government departments & enterprises across all India. Join Telegram Channel for fastest updates.
Latest Sarkari Work Notifications Today
Latest Hindustan Aeronautics Limited HAL Recruitment 2023 with list of all current HAL India vacancy details, online application form and eligibility criteria. The Hindustan Aeronautics Limited (HAL) is an Indian state-owned aerospace and defence company, headquartered in Bengaluru, India. It is India's premier aerospace and defence manufacturer with various R&D centers and manufacturing divisions across… Read…

---
Sarkari Work by State – All India
In addition to work available at central government at New Delhi, eligible candidates can apply to sarkari or government work announced in their respective state. Click on the state portal below to see all available recruitment notifications released today. State sarkari work provided here gives you an overview for all central as well as state-owned enterprises jobs all at one place.
In India, "sarkari" (meaning "government" in Hindi) refers to government-related matters or activities. "Sarkari work" typically refers to work that is related to or conducted by the government. This can include work in the civil service, work in government-owned corporations or organizations, and work in the military or police. Government jobs in India are known as "sarkari naukri," and they may offer a range of benefits such as job security, good pay and benefits, and opportunities for advancement. To apply for sarkari work in India, you may need to meet certain eligibility requirements such as education and experience, and pass any required competitive examinations.
Sarkari Work through Government Schemes
The government of India has implemented various employment schemes to help the unemployed and underprivileged get access to the right tools and resources to get on the job market. Sarkariwork is now available across all states and regions throughout India for qualified candidates and candidates belonging to specific categories to get the right sarkari job. Here is how you can avail an opportunity by browsing some of the latest government jobs in India listed today:
National Career Service Scheme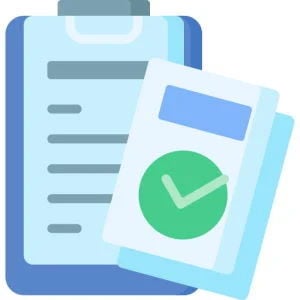 The Government of India has initiated National Career Service Scheme whereby a web portal named National Career Service Portal (www.ncs.gov.in) has been launched by the Ministry of Labour and Employment (India). Through this portal, job-seekers and employers can avail the facility of a common platform for seeking and updating job information. Not only private vacancies, contractual jobs available in the government sector are also available on the portal.
National Rural Employment Programme
The National Rural Employment Programme offers people from the rural areas an equal shot at Sarkariwork opportunities across the nation. The growing disparity in terms of personal finance between those in the rural and urban areas has increasingly led to people from the rural areas to move to the urban areas, making urban management difficult. The NREP aims to provide employment opportunities in the rural areas, especially in times of drought and other such scarcities.
Deen Dayal Antyodaya Yojana
The Deen Dayal Antyodaya Yojana is a scheme that aims to help the poor by providing them industrially recognised skills. The scheme is implemented by the Ministry of Rural development. The purpose of the scheme is to eradicate both urban and rural poverty from the country by providing necessary skills to individuals that help them find well-paying job opportunities through sarkari job find. This is aimed to be achieved through skill training and skill upgrading which enables the poor to get self-employed, elevate themselves above the poverty line, be eligible for bank loans, etc.
Mahatma Gandhi National Rural Employment Guarantee Act 2005
The Government of India has taken several steps to decrease the unemployment rates like launching the Mahatma Gandhi National Rural Employment Guarantee Scheme which guarantees a 100-day employment to an unemployed person in a year. It has implemented it in 100s of districts and further will be expanded in the remaining districts. In exchange for working under this scheme the person is paid 150 per day.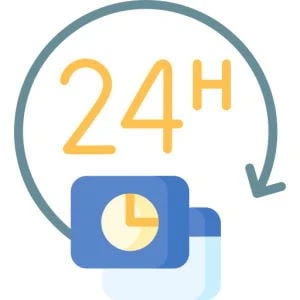 Apart from Employment Exchange, the Government of India publishes a weekly newspaper titled Employment News for Sarkari work announcement. It comes out every Saturday evening and gives detailed information about vacancies for government jobs across India. Along with the list of vacancies, it also has the notifications for various government exams and recruitment procedures for government jobs.
Steps taken on disguised unemployment
Agriculture is the most labour absorbing sector of the economy. In recent years, there has been a decline in the dependence of population on agriculture partly because of disguised unemployment. Some of the surplus labour in agriculture has moved to either secondary or the tertiary sector. In the secondary sector, small scale manufacturing is the most labour absorbing. In case of the tertiary sector, various new services are now appearing like biotechnology, information technology and so on. The government has taken steps in these sectors for the disguised unemployed people in these methods in addition to Sarkari work available across all India.
Sarkari work for youth in India for 5th / 6th / 8th or 10th pass
There are many government jobs, or "sarkari work," in India that are suitable for youth who have lower levels of education. Some examples of such jobs may include:
Clerical positions: Many government organizations have clerk positions that may not require a high level of education. These positions may involve tasks such as data entry, filing, and customer service.
Trades positions: There are many trade-based jobs in the government sector that may not require a high level of education. These positions may include roles such as electrician, plumber, or carpenter.
Para-military positions: The para-military forces in India, such as the Central Reserve Police Force (CRPF) and the Border Security Force (BSF), may have job openings for youth with lower levels of education.
Police constables: The police force in India often has job openings for constables, which may not require a high level of education.
It is important to note that the specific education requirements for these and other government jobs may vary depending on the employer and the specific role. It is also important to be aware of any other requirements, such as physical and technical skills, that may be necessary for these positions.
Learn more about India Sarkari Work:
Sarkari Work Wiki Information on Wikipedia
Sarkari Work Admit Card – See at admitcard.sarkarijobs.com
Sarkari Work Result – See at sarkariresult.sarkarijobs.com
India Government website www.india.gov.in
Follow exclusive updates on Social Media Twitter | Telegram
Sarkari Work FAQs
What is the minimum education required for Sarkari Work?
The minimum education required to apply to Sarkari Work in India is 10th pass, 12th pass, graduation, diploma and certificate depending on the nature of the job. Each job notification has details of all vacancies and education required. Candidates must apply to only those jobs for which they are eligible.
What is the important checklist before applying for Govt work?
Candidates must check out the following important checklist before applying for Sarkari work. For each post you may want to apply, please ensure:
– Age limit & age relaxation.
– Education qualification & experience.
– Selection process & Application fee.
– You must be Indian national to apply to Central Govt jobs
Why Sarkarijobs.com is the best resource for Sarkari Work?
You can find almost all vacancy announcements by the central and state governments here on this page. The job notifications are published here as soon as they are announced by relevant department or state-owned organization. We have the most comprehensive coverage listing all government job updates with fastest updates throughout the day. On top of that, you can get updates for all exams, syllabus, admit card and results at one place here.
How can I subscribe for free notifications alert?
Candidates can subscribe to free Govt or sarkari work alerts through multiple channels available. The best way we recommend you subscribe to these alerts is through push notification on your browser you visit Sarkarijobs.com website. You can do that on both your pc/laptop or through mobile browser. In addition to push alerts, you can also subscribe to free Central Govt jobs newsletter for daily jobs updates in your email.