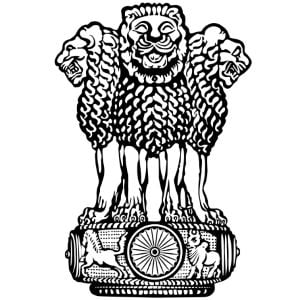 Browse latest Public Service Commission PSC Jobs in India for various vacancy in the Government sector including Govt departments, ministries and organizations. PSC jobs are available in the central and state governments public service commissions for aspirants having Graduation, Post Graduation, 10th/12th Pass, ITI, Diploma and other qualification. The Sarkarijobs.com is your ultimate source for great PSC jobs including Administration staff, IT, HR, Scientific, Engineering, Medical, Teaching Faculty, Officers, Assistant Managers, Managers, Directors and others.
Latest PSC Jobs List (Today Vacancies):
PSC Jobs Overview
Indian Public Service Commission (PSC) was created under Article 315-323 of the Indian Constitution. The PSC organizes a recruitment examination under the Indian Government to fill the vacancies of the Central and State Government Jobs. The Indian Government has established PSC for Union and a PSC separately for every state. Let's have a glance at the vacant posts of PSC.
Education Required for PSC Jobs
Lecturer- B.Tech or B.E, M.A, M.Com, M.Sc, M.E or M.Tech, MCA
Assistant Professor, Associate Professor- MBBS, MS or MD, M.Ch
Assistant Public Prosecutor- LLB
Junior Scientific Officers- B.Tech or B.E, M.Sc, M.E or M.Tech, M.Phil or Ph.D.
Assistant Soil Chemist- M.Sc
Special Officer- MBBS, MS or MD
Senior Research Officer- M.A
Translator- Any Graduate
Medical Superintendent- MBBS, PG Diploma, MS or MD
Professor- M.Phil or Ph.D.
Personal Assistant- Law Degree
Principal- Post Graduation or Ph.D.
Scientific Officer- 10th or 12th or Graduation or Post Graduation
Tourist Officer- Graduation or Diploma
Assistant Engineer, Group B and C (Technical)- Degree in Civil Engineering
Assistant Director- Any Graduate, Any Post Graduate
Name of the popular posts
Lecturer
Assistant Professor
Associate Professor
Assistant Public Prosecutor
Junior Scientific Officers
Assistant Soil Chemist
Special Officer
Senior Research Officer
Translator
Medical Superintendent
Professor
Personal Assistant
Principal
Scientific Officer
Tourist Officer
Assistant Engineer
Group B and C (Technical)
Professor
Assistant Director
Popular departments to work for
Lecturer- TSPSC
Assistant Professor, Associate Professor, Assistant Public Prosecutor- Goa Public Service Commission
Junior Scientific Officers, Assistant Soil Chemist- PSCWB
Special Officer, Senior Research Officer, Translator, Medical Superintendent- MPSC
Personal Assistant- UKPSC
Principal, Professor- Bihar PSC
Scientific Officer- Kerala PSC
Tourist Officer- Mizoram PSC
Assistant Engineer- WBPSC
Group B and C (Technical)- Karnataka PSC
Professor- BPSC
Assistant Director- UPSC
Overall, these are the information related to the vacancies under the PSC. Prepare hard to crack the examinations conducted PSC.